Air Hostess
or Upskilled Travel Professional – We've got you
At Cabin Crew Academy, whether your dream is to fly as a qualified air hostess or you want to upskill or obtain an official travel and tourism accreditation, we will incubate your success.
WELCOME TO
CABIN CREW ACADEMY
Welcome to Cabin Crew Academy, where dreams of a career in travel and tourism are turned into reality.  Whether your dream is to fly as a qualified cabin crew member (air hostess) or you are already a travel and tourism professional who is looking at upskilling or an official industry accreditation, Cabin Crew Academy will be the incubator to your success.
Our programs are facilitated mainly on campus in Benoni in Johannesburg, but do offer selected distance learning programs. Should candidates select a specific program that requires on-campus training, homely, self-catering accommodation is available.  This allows outside of Gauteng learners to access our recognized, world-class programs.
Foundation in Travel and Tourism with Galileo
This jam-packed Travel and Tourism foundational program offers the key foundational learnings and practical skills, from the industry, the working environment, travel products, customer service principles and much more!
Travel Agent Diploma with IATA Certification
 Want to become a travel agent or have been in the travel industry for some time and want to formalize your profession or upskill? This program offers a distance learning option that you can practice and upskill at the same time.
Travel Management
Whether you want to become an air hostess for an airline, a cabin crew member on a ship or you are keen to be on the ground where the ticketing and travel operations occur, this is the program for you!
Travel and Tourism Management
Get The Best Of Both Worlds!Want to be a travel and tourism business owner?  Look no further!  The Travel and Tourism Management program will give you all the skills you need to become a travel agent entrepreneur and obtain your cabin crew license.
Cabin Crew for Air – Become an Air Hostess or Air Steward
Fulfill your dream of seeing your beautiful country or even the world and take up a career as an Air Hostess or Air Steward. This 8 week course will ensure that you stand apart in this industry and be the best in your field.
Cabin Crew for Sea – Become a Cabin Crew member for a Cruise Ship
Sail the seas and see the world.  This course will equip you for a career as cabin crew and ensure you learn everything you need to be safe and effective on a cruise ship.
Cabin Crew for Sea and Air – Why choose?
Want to keep your options open and have the choice of either flying or being aboard a cruise ship?  This is the ideal program for you!
Workplace Preperation – Put your Best Self Forward
Have you completed your studies and want to make sure that you stand out from other candidates applying for your dream job?  Want to make sure that you present the best first impression?  Round off your studies with this exceptional Finishing course which will give you that extra edge above the rest.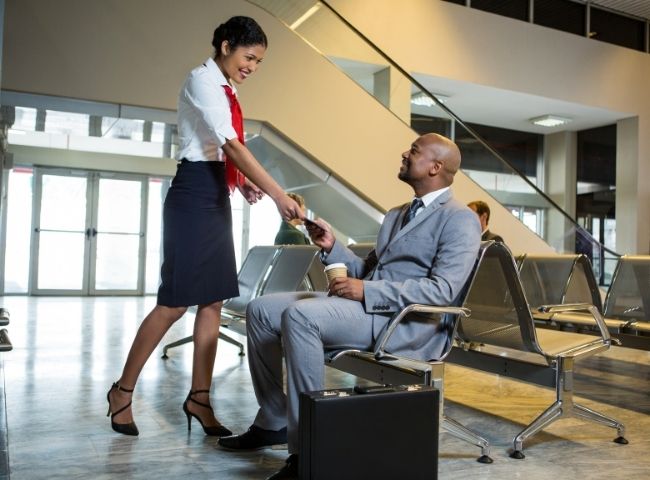 LIVE THE ADVENTURE WITH CABIN CREW ACADEMY
Imagine traveling the World… Imagine leaving your home country, eating cheesecake in New York, sipping on coffee in London and walking the streets of Paris.
Well, this doesn't need to be a distant dream… With a Cabin Crew License in-hand, you get to live this adventure – see the World and get paid for it.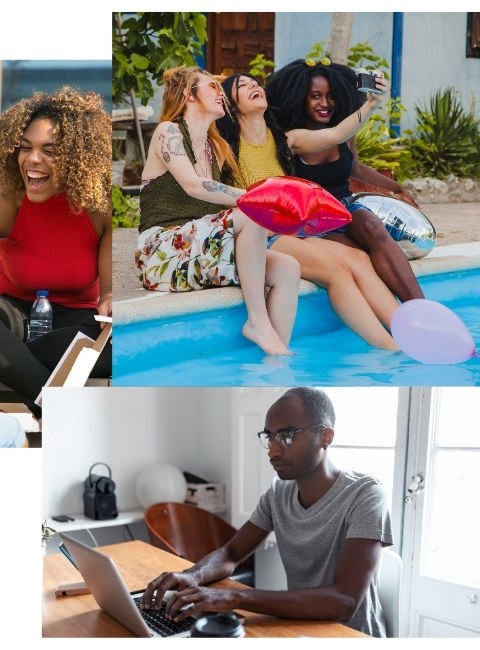 Reside Outside Of Gauteng? Stay On Campus
Don't let location be the obstacle to you accessing our world-class training programs. We offer homely, self-catering accommodation at our Cabin Crew Academy Campus in Benoni, Johannesburg.
How Cabin Crew Academy Got Started
As so often happens, it was a combination of influences and events that led to the lecturing of our first Cabin Attendant course, the start of what would become Cabin Crew Academy… A man called LB Smith with a passion for aviation where he ran his successful Passenger consultants business, all played a part.
CAA ACCREDITATION NO – SACAA/1010/ATO
Want to know what our past students think? Read more below:
"This is the place where dreams really do take flight. As a former stay in student of Cabin Crew Academy, I enjoyed every single moment of it. Sometimes I struggle to really comprehend on which aspect of the academy was my most favourite – was it the friendly staff, or the lovely facilities in general, or just the warmth of the atmosphere? To me, everything was top notch and if I could turn back the hands of time, I would be glad to go back and enrol again with this amazing place.I would strongly recommend this academy and the accommodation facilities to anyone who is serious about furthering their aviation and tourism studies."
"The best experience ever. I truly enjoy the training at Cabin Crew Academy from all aspects!"
"Lovely atmosphere for training in flight attendant, aviation and tourism studies. All the friendly staffs are truly amazing, and I must recommend to Cabin Crew Academy to every one."
"Such a nice place to learn and make your career in the aviation and tourism industries. The Cabin Crew Academy helps me to grow and make my aviation dreams come true! I love the training process and amazing accommodation facilities a lot!"
Let's Start Something new

Say Hello!
Would you like to report something? Submit your anonymous report here.
To find out more or to sign up for any of courses, please contact us below.